HLL Lifecare Recruitment 2018-Apply Offline for Chief Manager,Project Manager & More Posts-Banking adda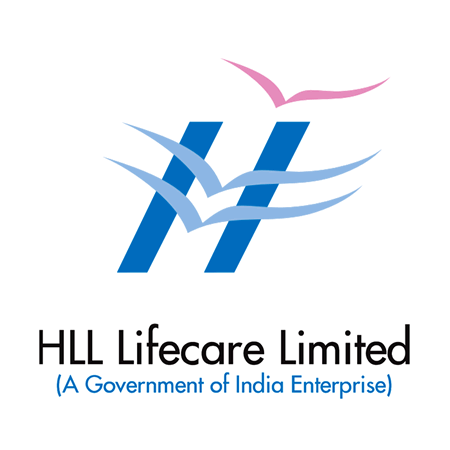 HLL Lifecare Recruitment 2018
HLL Lifecare Recruitment 2018 – HLL Infra Tech Services Limited (HITES) advertises offline application form for the recruitment of Assistant Project Manager, Chief Manager & More vacancies on regular/contract basis. Those Candidates who are interested in the vacancy details & completed all eligibility criteria can read the Notification & Apply Offline by visiting the link given on the end of this post. Candidates are advised to check the notification carefully before applying for HLL Lifecare through Freejobalert –free job alert

Please find all other details given below-
HLL Lifecare Recruitment 2018  Vacancies Details:-
No of Posts with Post name for HLL Lifecare Recruitment 2018 is given below :-
| | | |
| --- | --- | --- |
| S.No. | Name of the Posts | No. of Posts |
| 1 | Associate Vice President | 2 |
| 2 | Deputy Vice President | 5 |
| 3 | Chief Engineer (Civil) | 3 |
| 4 | Chief Engineer (Electrical/Mech.) | 3 |
| 5 | Chief Project Manager | 8 |
| 6 | Project Manager (Electrical/ Mechanical) | 6 |
| 7 | Project Manager (Civil) | 5 |
| 8 | Manager (Monitoring) | 1 |
| 9 | Project Engineer (Civil) | 5 |
| 10 | Senior Architect | 2 |
| 11 | Assistant Project Engineer | 15 |
| 12 | Assistant Project Engineer  (Electrical/Mechanical) | 15 |
| 13 | Junior Architect | 4 |
| 14 | Safety Officer | 1 |
| 15 | Deputy Vice President  (Facility Management) | 1 |
| 16 | Deputy Manager  (Facility Management) | 7 |
| 17 | Facility Executive | 9 |
| 18 | Deputy Vice President | 1 |
| 19 | Sr. Manager I Manager | 1 |
| 20 | Deputy Manager  (Finance) | 3 |
| 21 | Deputy Manager (Information Technology) | 1 |
| 22 | Assistant Manager (Legal) | 1 |
| 23 | Deputy General Manager  (Procurement) | 1 |
| 24 | Senior Manager I Manager (Procurement) | 3 |
| 25 | Senior Manager I Manager  (Contract Management) | 3 |
| 26 | Rajbhasha Adhikari | |
| | Total | 106(Approx.) |
 Note:-The number of given vacancies are including all categories. For Category wise posts you can check the official notification. The no of vacancies is tentative & maybe changed at any stage by Service H.Q. on jobriya
HLL Lifecare Recruitment 2018 Educational Qualification :-
| | | |
| --- | --- | --- |
| S.No | Name of the Posts | Educational Qalification |
| 1 | Associate Vice President | B E or B.tech in Civil Engineering |
| 2 | Deputy Vice President | B E or B.tech in Civil Engineering |
| 3 | Chief Engineer (Civil) | B E or B.tech in Civil Engineering |
| 4 | Chief Engineer (Electrical/Mech.) | B E or B.tech in Electrical/Mech. Engineering |
| 5 | Chief Project Manager | B.E or B.Tech in the relevent stream |
| 6 | Project Manager (Electrical/ Mechanical) | B.E or B.Tech in the relevent stream |
| 7 | Project Manager (Civil) | B E or B.tech in Civil Engineering |
| 8 | Manager (Monitoring) | B E or B.tech in Civil Engineering |
| 9 | Project Engineer (Civil) | B.E or B.Tech in the relevent stream |
| 10 | Senior Architect | B.Arch |
| 11 | Assistant Project Engineer | B.E or B.Tech in the relevent stream |
| 12 | Assistant Project Engineer  (Electrical/Mechanical) | B.E or B.Tech in the relevent stream |
| 13 | Junior Architect | B.Arch |
| 14 | Safety Officer | Graduation in Fire & Safety |
| 15 | Deputy Vice President  (Facility Management) | Graduation in Engineering |
| 16 | Deputy Manager  (Facility Management) | Graduation in Engineering |
| 17 | Facility Executive | Graduation in Engineering |
| 18 | Deputy Vice President | BE or B Tech-BME |
| 19 | Sr. Manager I Manager | BE or B Tech-BME |
| 20 | Deputy Manager  (Finance) | CA |
| 21 | Deputy Manager (Information Technology) | B.E. or B.tech in Information Technology |
| 22 | Assistant Manager (Legal) | LLB |
| 23 | Deputy General Manager  (Procurement) | Graduation in Engineering |
| 24 | Senior Manager I Manager (Procurement) | Graduation in Engineering |
| 25 | Senior Manager I Manager  (Contract Management) | Graduation in Engineering |
| 26 | Rajbhasha Adhikari | Master Degree in Hindi |
Age Limit :-
 Please check the Official Notification for HLL Lifecare Recruitment 2018 for Post wise age limit.
HLL Lifecare  Admit Card

:-
Please note that candidates have to download the Admit Card by visiting the official website of HLL Infra Tech Services Limited (HITES) and not to be sent by post. After downloading the admit card for HLL Lifecare Recruitment 2018 you can take a printout & carry along with you during exam time because candidate is not allowed to enter the examination hall without Admit Card. If candidate can lost their Admit Card before exam there is also provision to download the duplicate admit card to apply for government job vacancy. You can also check the HLL Lifecare Recruitment 2018 Result by visiting the official website & adda247.
How to Apply Offline :-ssc adda or ssc je pagalguy
Interested & Eligible candidates can apply only through offlinemode. The candidates also pay the fees by offline mode by downloading the bank challan after completing the process. Online application form starts on 10 November 2018 to 10 December 2018.
What to do & when :-
| | |
| --- | --- |
| Starting Date to Apply | 10 November 2018 |
| Last Date to Receipt of Application  | 10 December 2018  |
Important Links :-
---
Social tagging:
HLL Lifecare Recruitment 2018